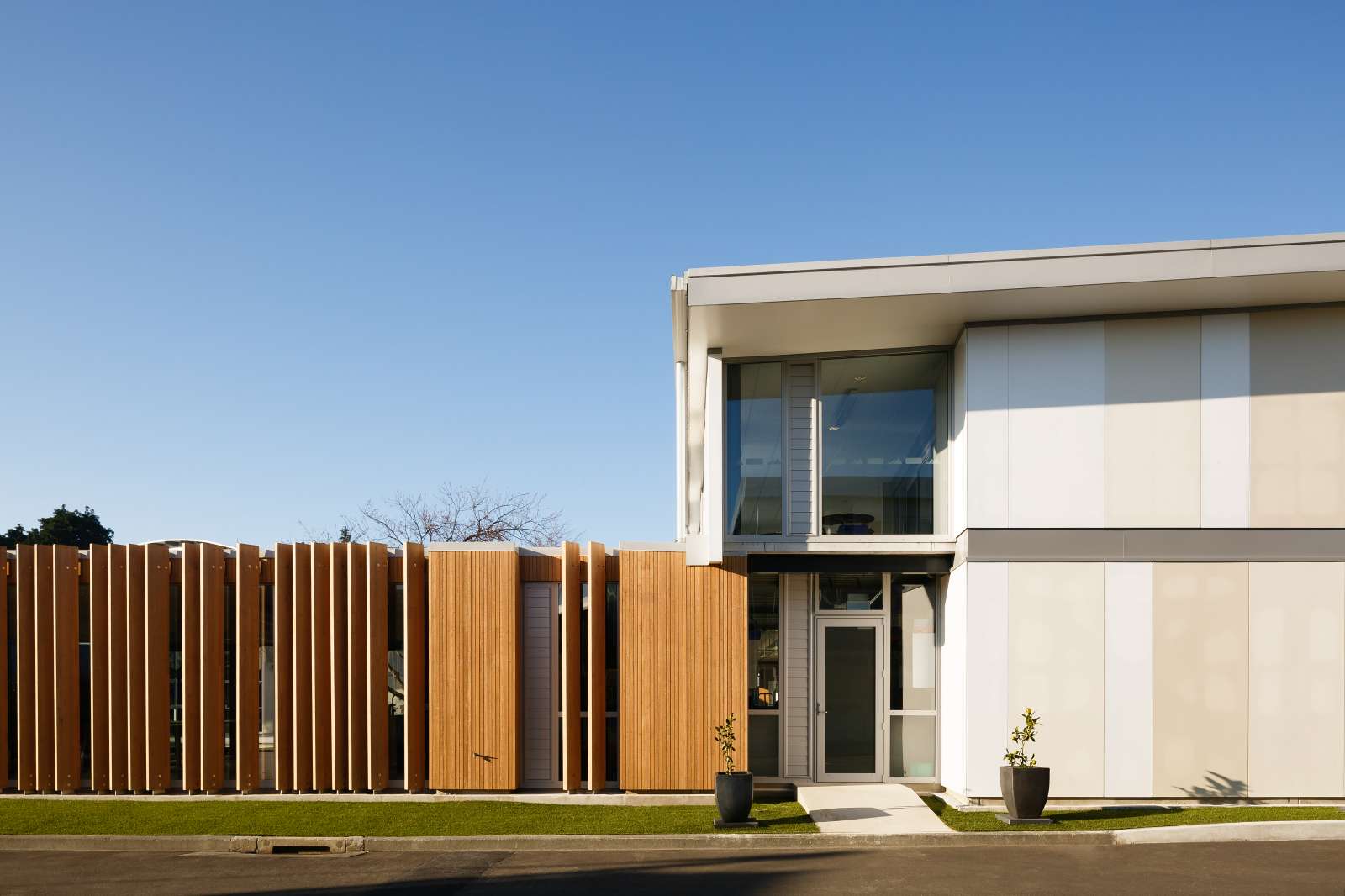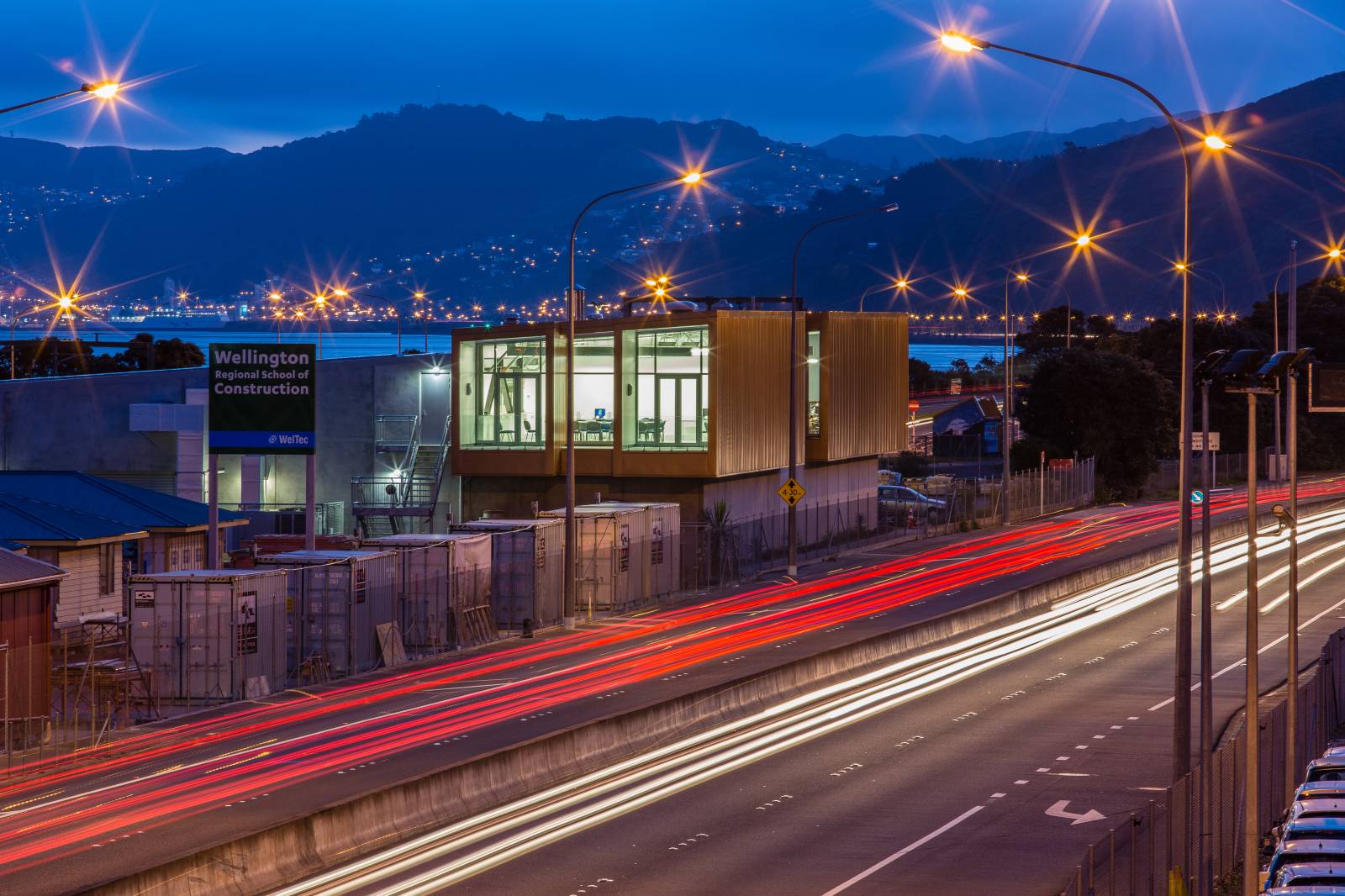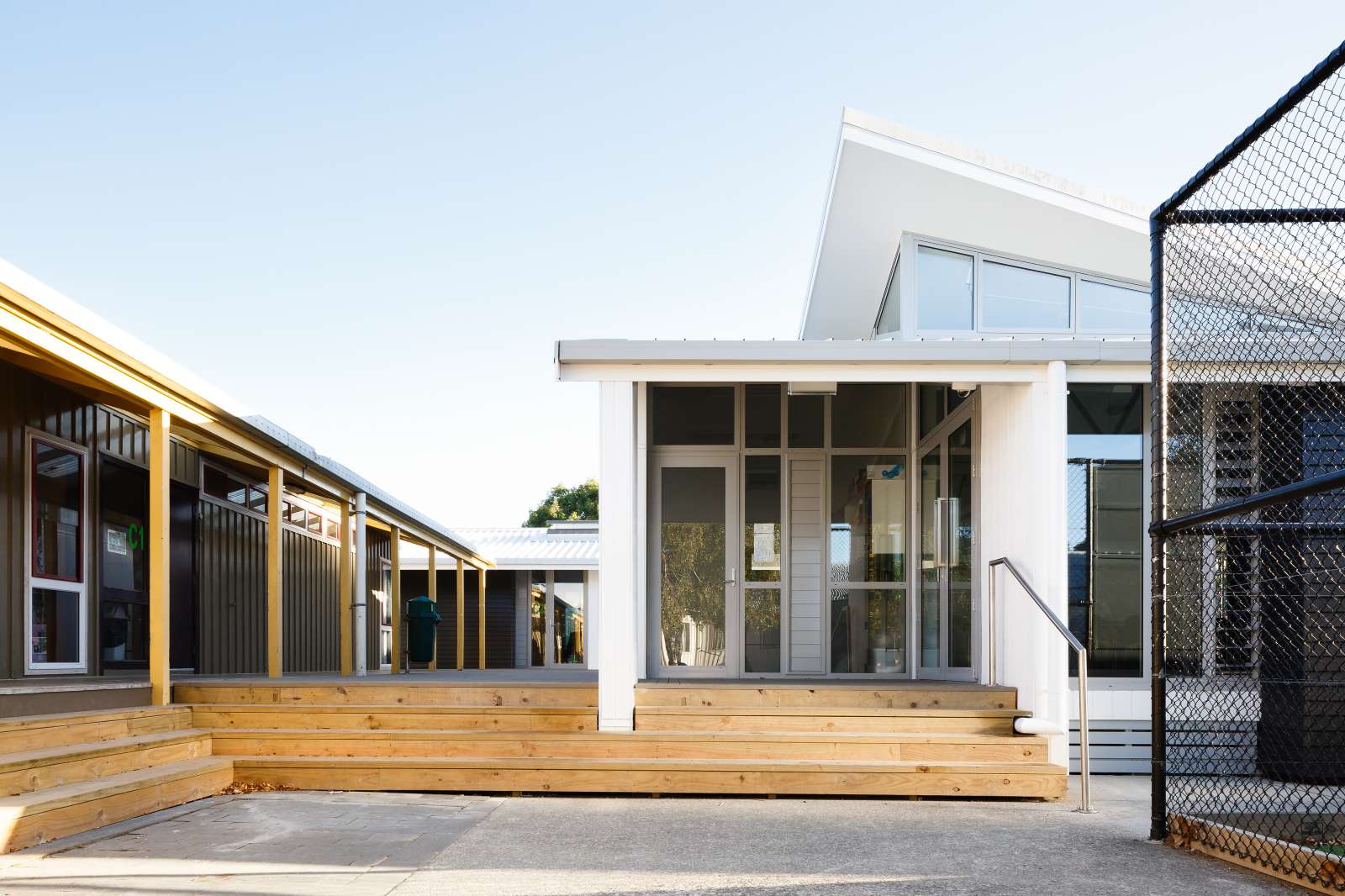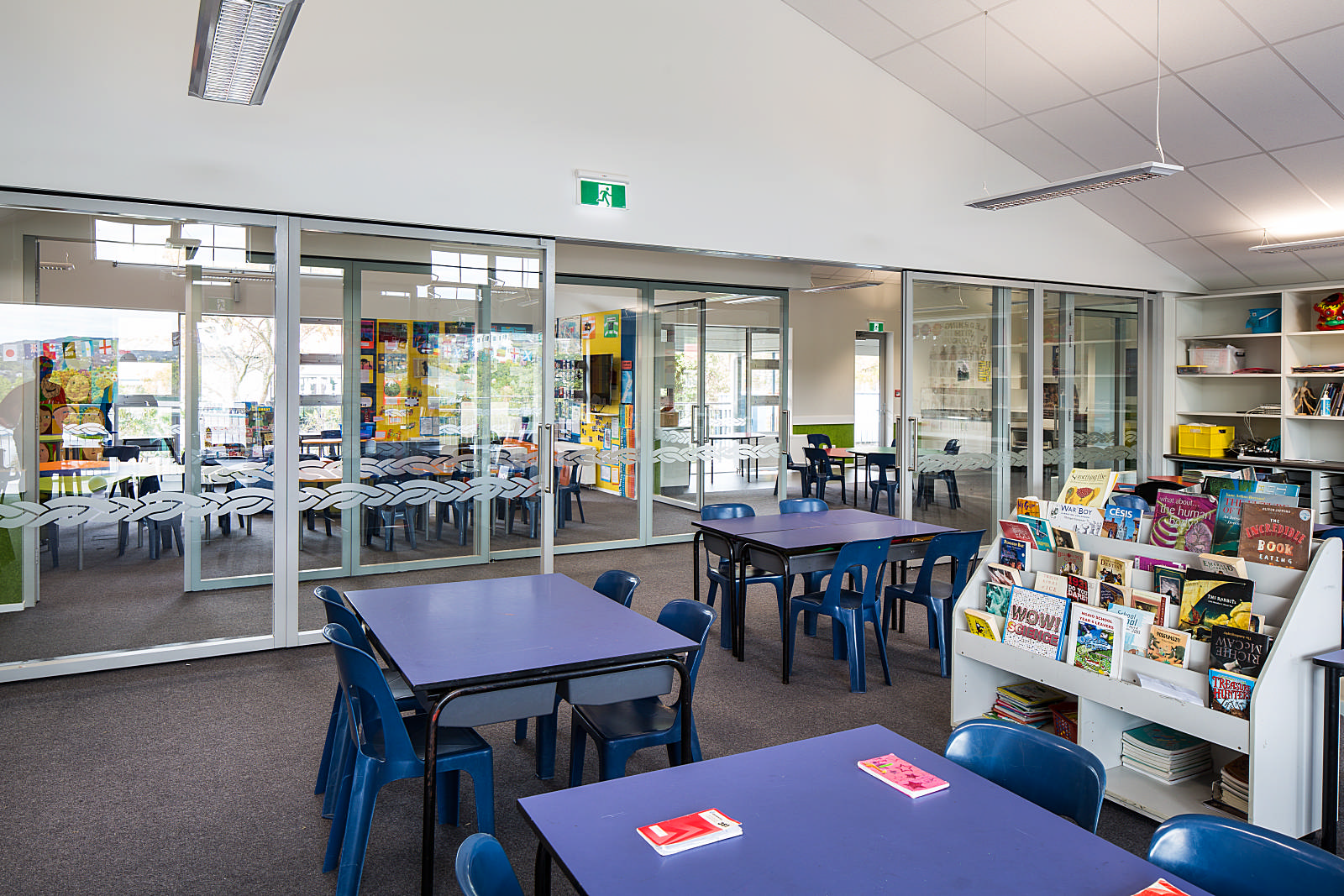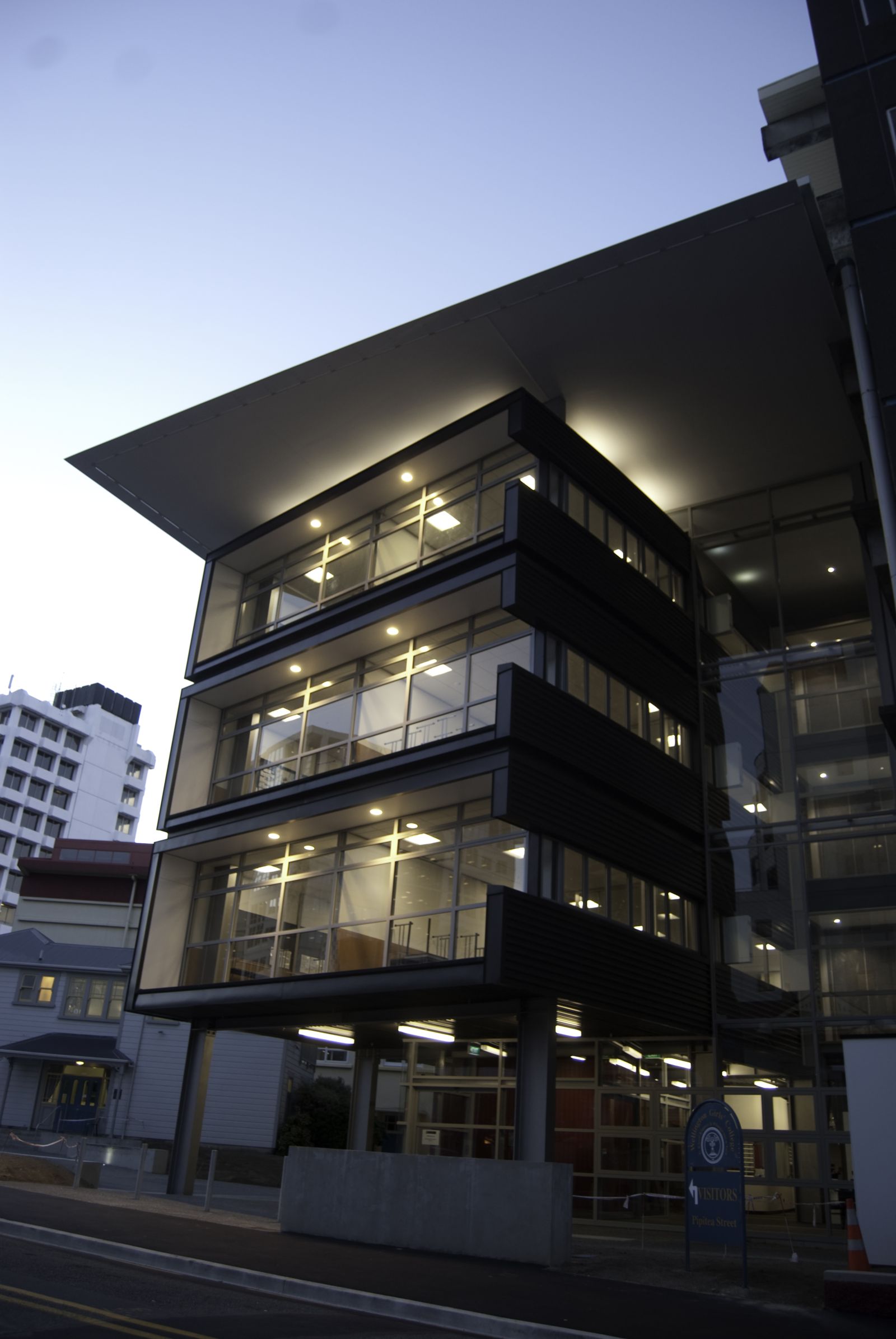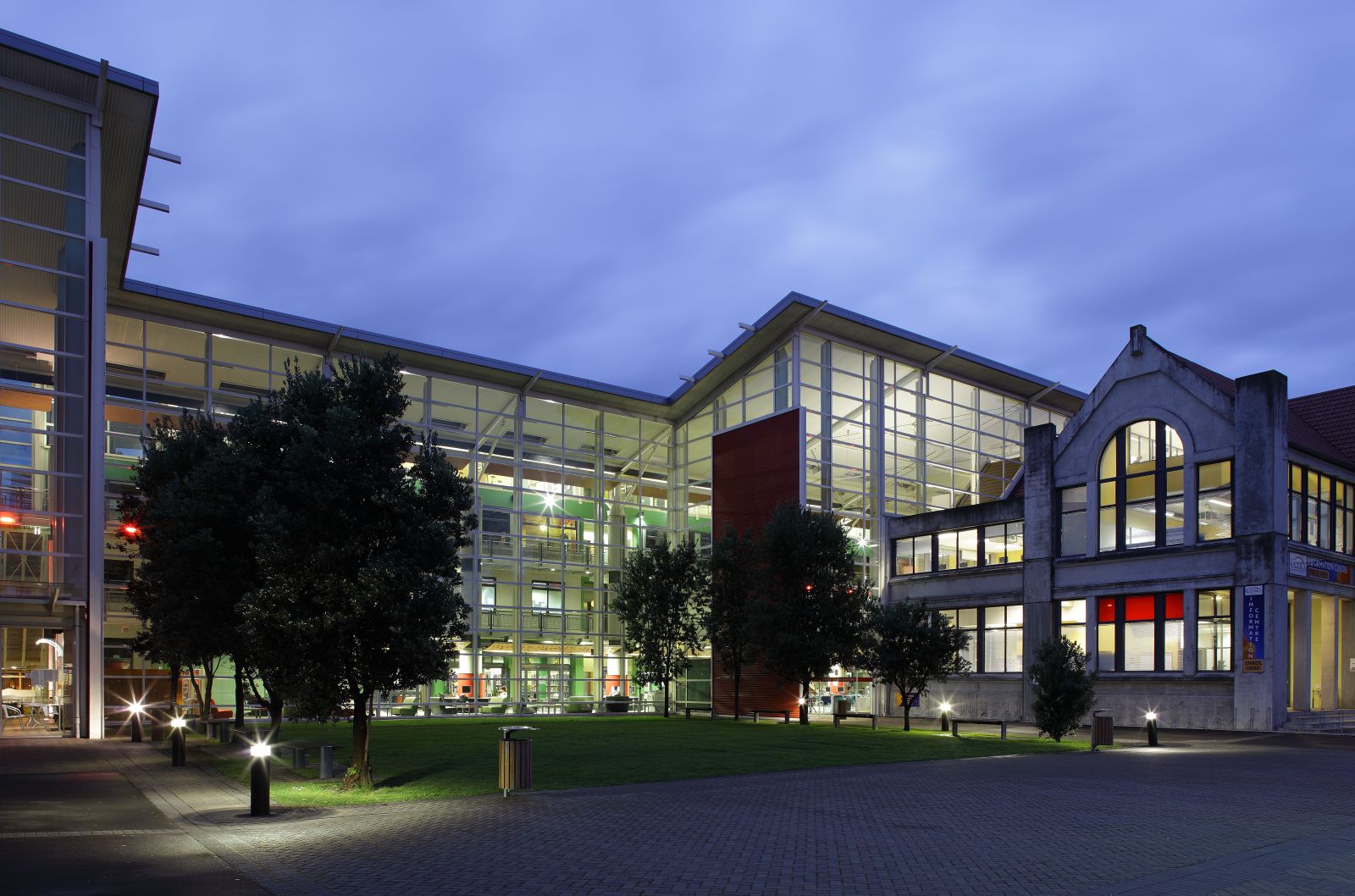 NEW EDUCATION FACILITY - MIT
A competition entry, this 21st century engineering and trade teaching facility, to deliver skilled job‐ready graduates into the workforce, this facility was to be the new home of the Manukau Institute of technology's Trades Sections.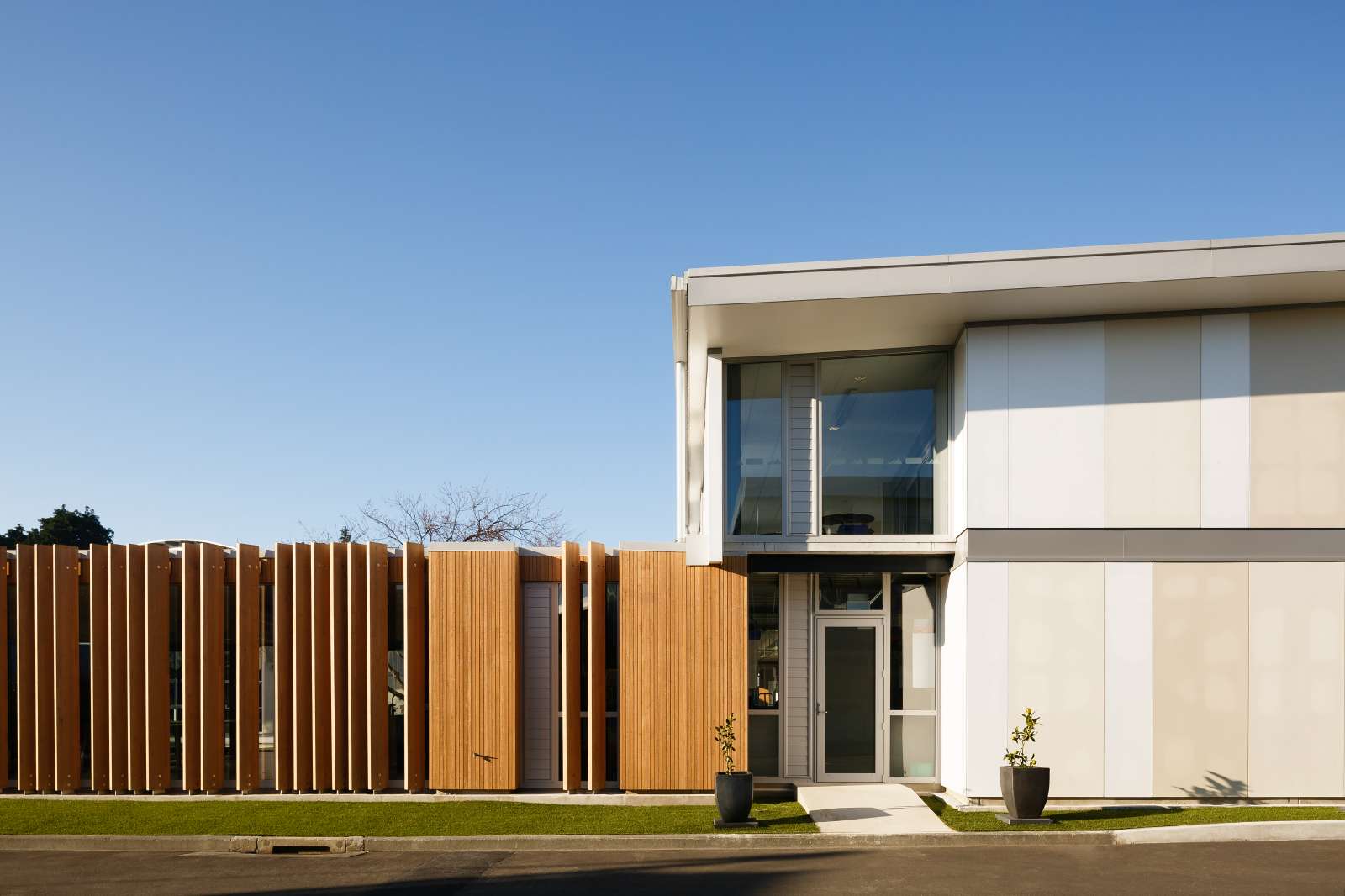 Hutt International Boys School: Block M
The project brief required quality and enduring design solutions that reflected HIBS values and special character. Key considerations of long term flexibility, changing learning methods and access to information technology for all students and teachers alike resulted in a well considered and thoroughly modern building that will continue to meet its occupants' needs well into the future of the school.
The new M Block complements existing Administration and Auditorium blocks, also designed by DGSE.
HIBS Art Block
The project brief required construction of a new modern learning Arts Block to replace somewhat cramped and disjointed facilities. The new block contains art studios, a senior design room, IT suite, white room and photography suites as well as an Artist in Residence studio.
UNITEC TRADES BUILDING - MATAAHO
Mataaho is a purpose-built flexible teaching environment at Unitec's Mt Albert campus, with a focus on the construction and automotive trades. The project was a collaboration between user groups and the design team. The outcome is a building that is leading the way in open environment trades training in Australasia.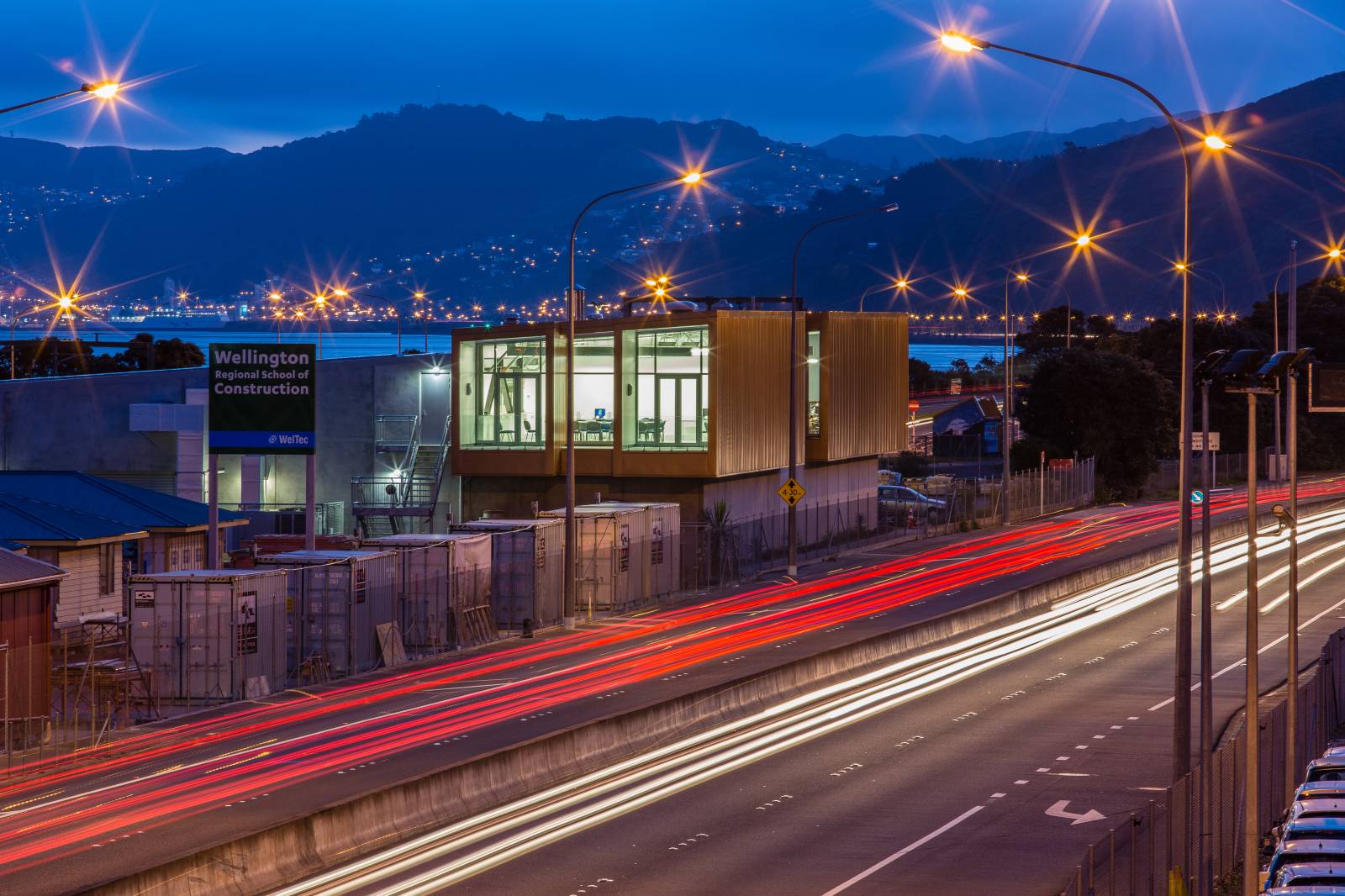 WelTec School of Construction
The School of Construction provides students with the opportunity to learn by building entire house lots. The brief called for a particular look for the main building located on a difficult site. The response produced simple steel clad forms which reflect the containers used by the house building crews adjacent to the main building.
EIT Maori Studies
The EIT Te Manga Maori project involved buildings that provide administration offices, meeting areas, research space and a main entry foyer/art gallery. The initial concept was that of a Whare Waka, with the Waka as a symbol of the learning journey.
SCOTS COLLEGE STUDENT HUB
The brief focused on achieving both social and study collaboration between year groups requiring the removal of the wall to provide a single space for students to better prepare for the university environment that they will soon encounter.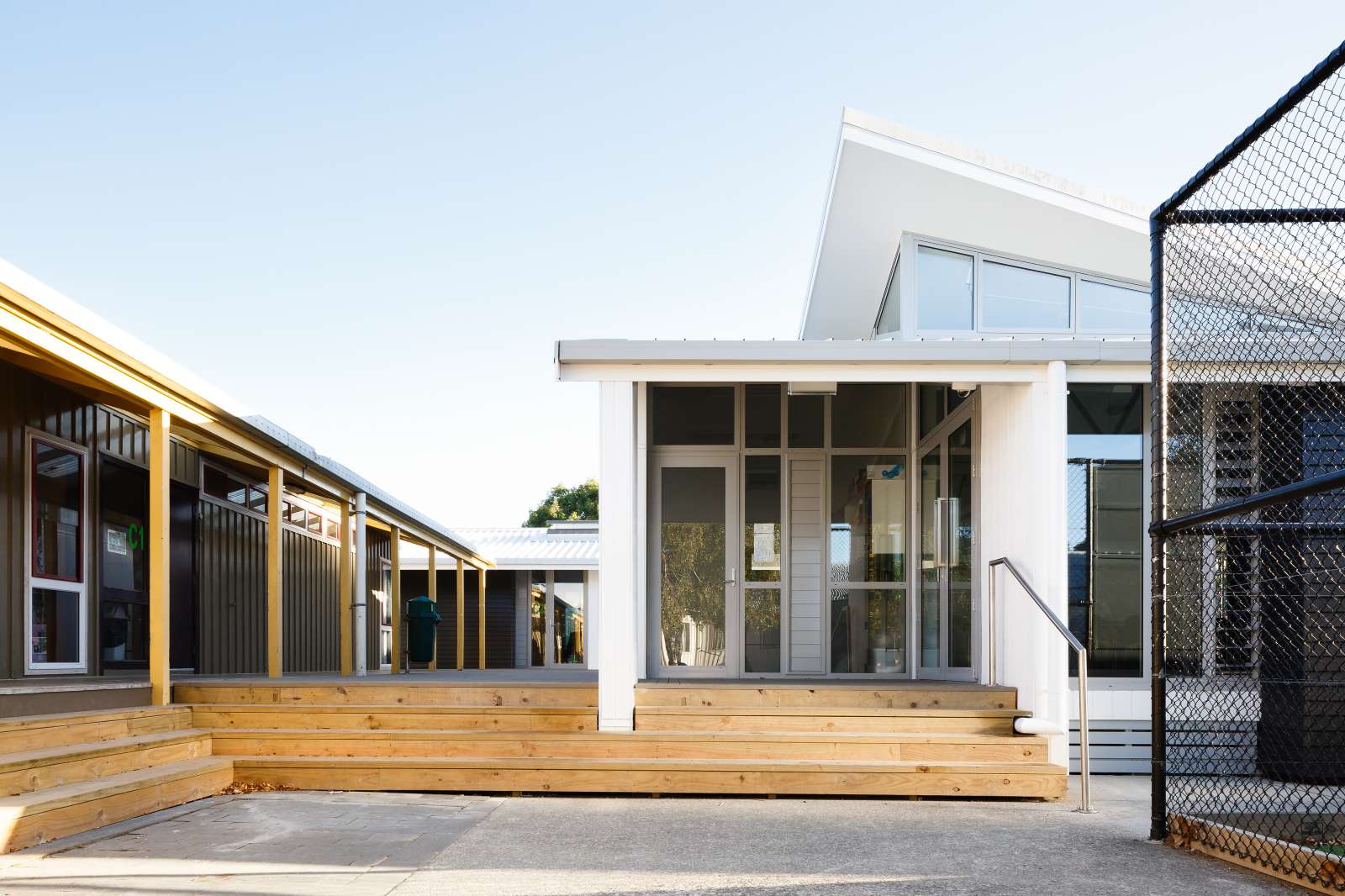 Hutt International Boys School: Block H
A new single storey, 6 classroom Modern Learning Environment block replaces existing relocatable classroom buildings while complementing and blending with established landscape connections throughout the site. This block includes additional teacher resource rooms. Its lightweight, durable and sustainable construction ensures longevity while minimising maintenance costs.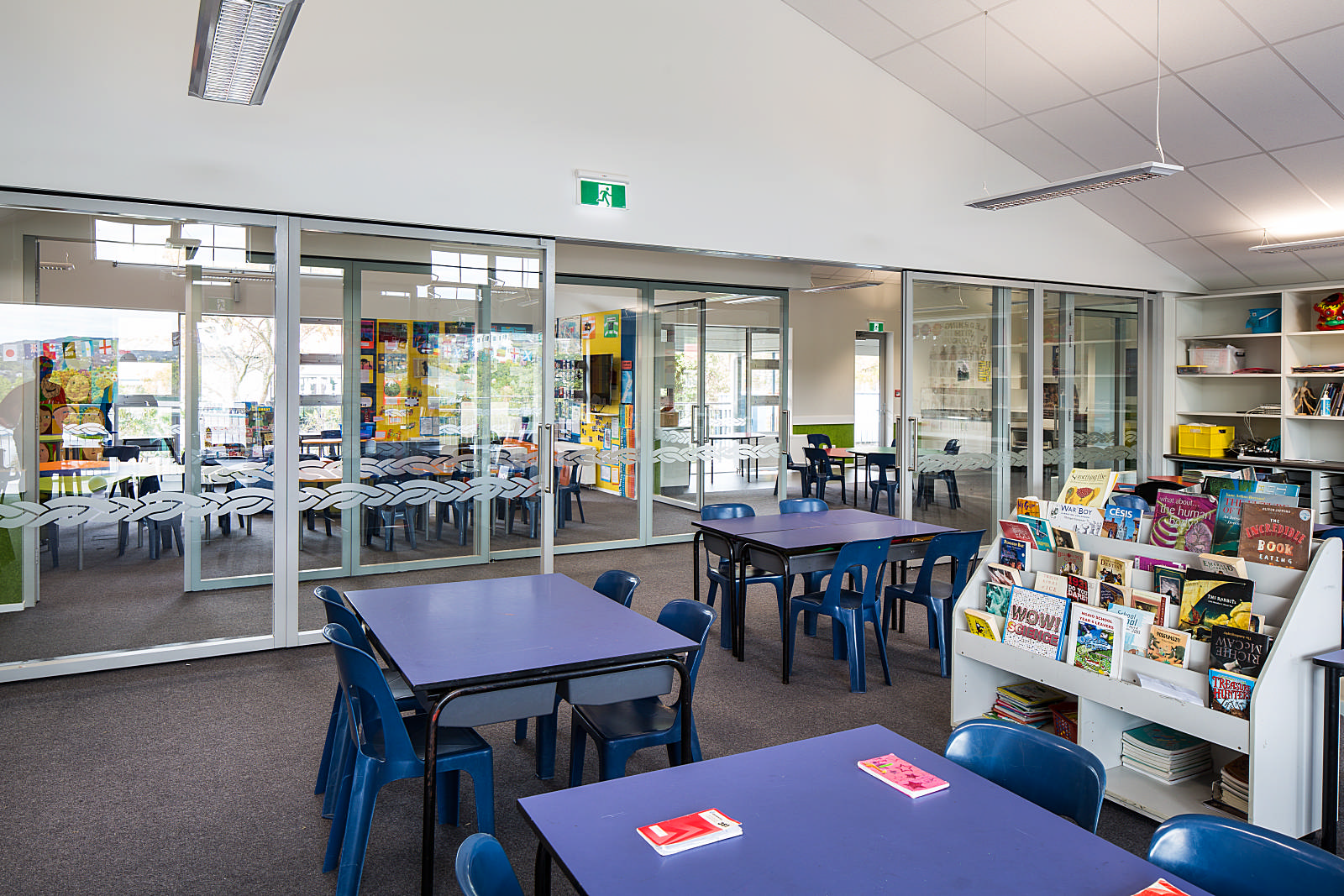 NGAIO SCHOOL B BLOCK
Ngaio School had grown since the early 20th Century from a single building school to a collection of interconnected buildings across a sloping site. The central, two storey section of the B Block was replaced with a two storey teaching block based on Innovative Learning Environment principles.
Hutt International Boys School
This multi-functional Auditorium accommodates school assemblies, drama productions, social functions and a Chapel connected by three building elements – an auditorium box, a double height entry and function space and a chapel 'drum'. Random thin slot windows that echo school " House" colours are embedded in precast concrete panels that define the main auditorium space.
Mt Cook School
The new multi-purpose hall for school and community use engages with the street and responds to the spirit of a vibrant, funky, modern and forward thinking school which caters for a wide diversity of families and children located on an inner city campus site. The contemporary design breaks the mould of the traditional school hall.
UCOL Whanganui
The design, which embodies best practice in tertiary educational planning, creates a state of the art and much awaited tertiary campus in the heart of Whanganui's City Heritage Precinct.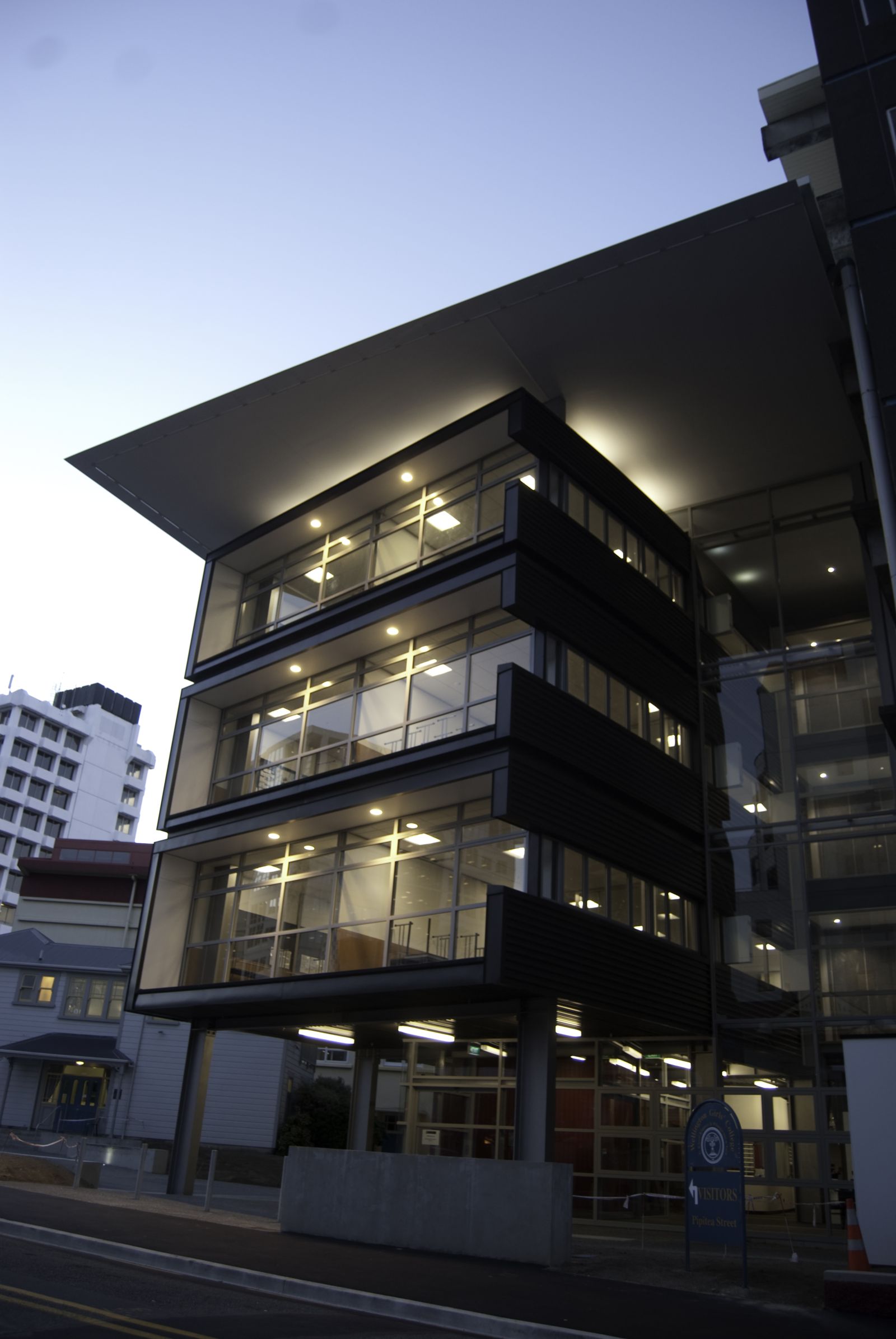 Wellington Girls' College
The design creates a campus entry and identity through the creation of a "social heart" where students and teachers can mingle and interact.