Housing New Zealand Corporation, Porchester road development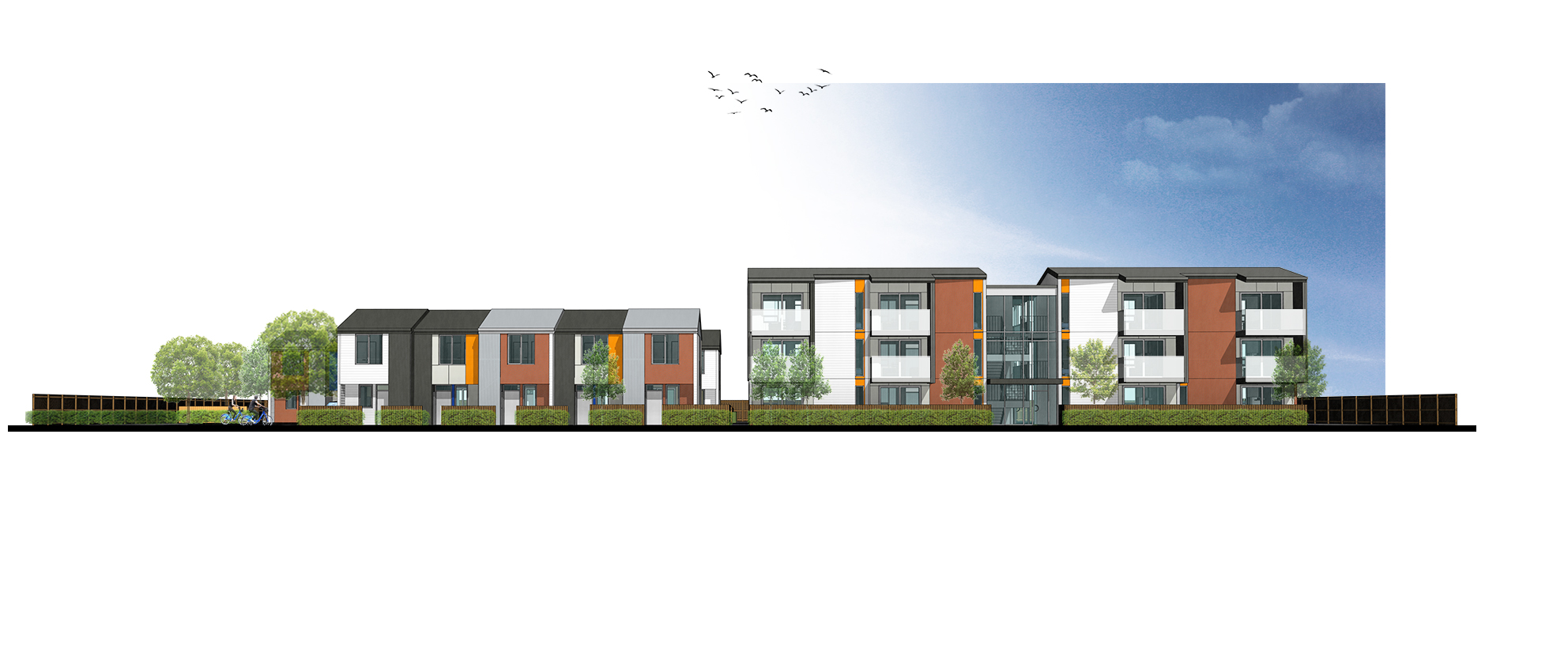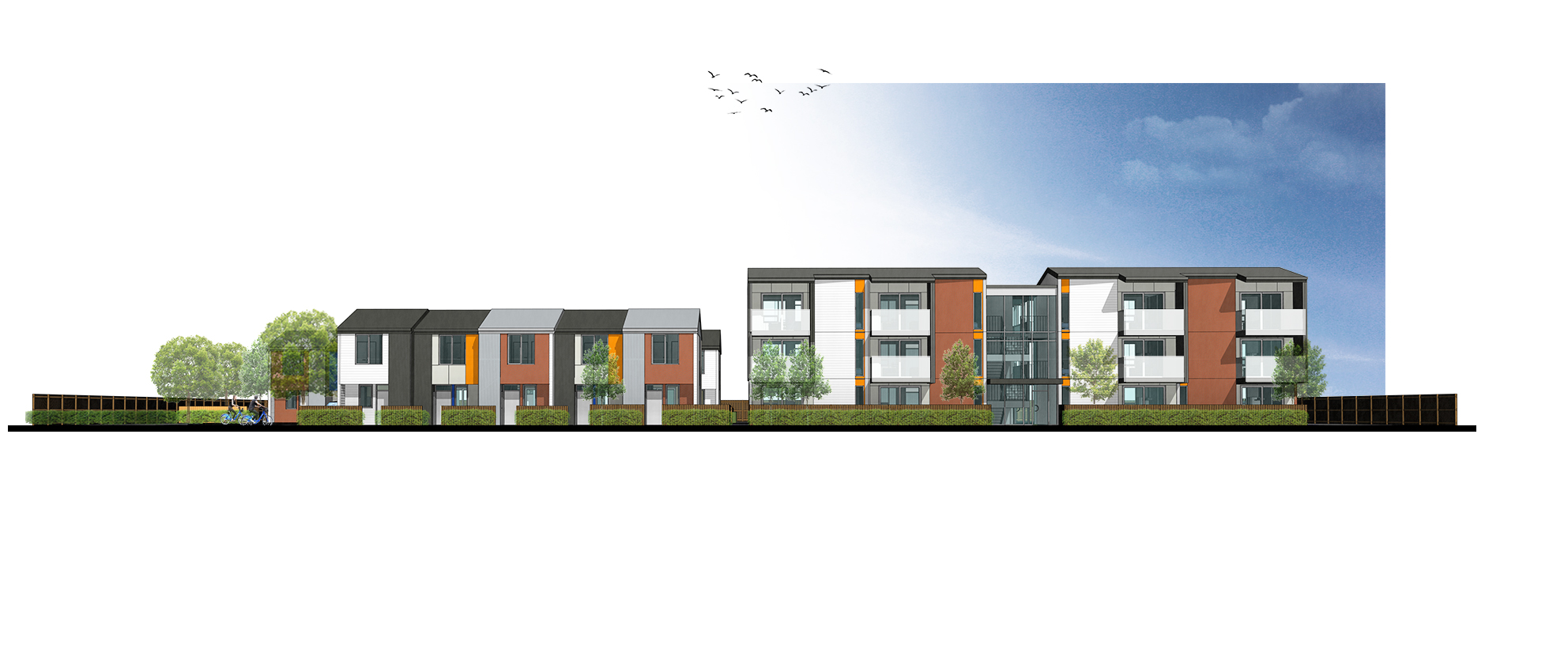 Housing New Zealand Corporation (HNZC) required the existing site to be intensified to achieve attractive, liveable and enduring results. The project is focused on providing a higher number of homes within an existing urban area that is currently underutilised and experiencing growth. The new buildings are designed to incorporate best practice urban design principles embodying the creation of a safer and secure community-focused development.
Situated on a main arterial road the site is strategically placed to be well connected to amenities locally as well as Auckland's CBD and Airport via State Highway 1. The design outcome increases housing choice within the neighbourhood with a development that responds positively to the site, environment and local suburban character.
Recognisable building forms and traditional materials have been chosen to create a cohesive identity while acknowledging similar materials used on neighbouring houses. Brick veneer, weatherboards and profiled metal cladding are selected for durability, low maintenance and sustainability. Three colour palettes provide a variety of colour across the site while retaining a consistent material approach.