Wellington Girls' College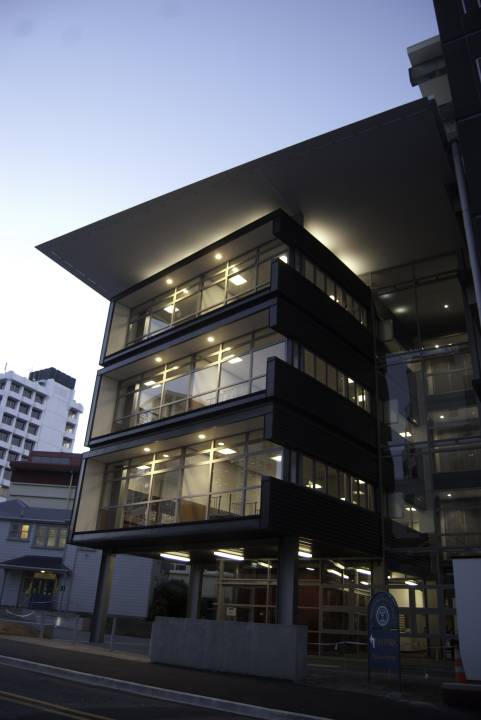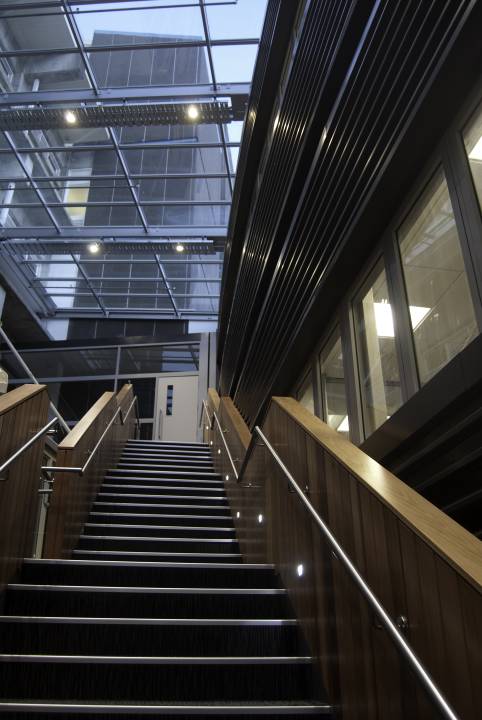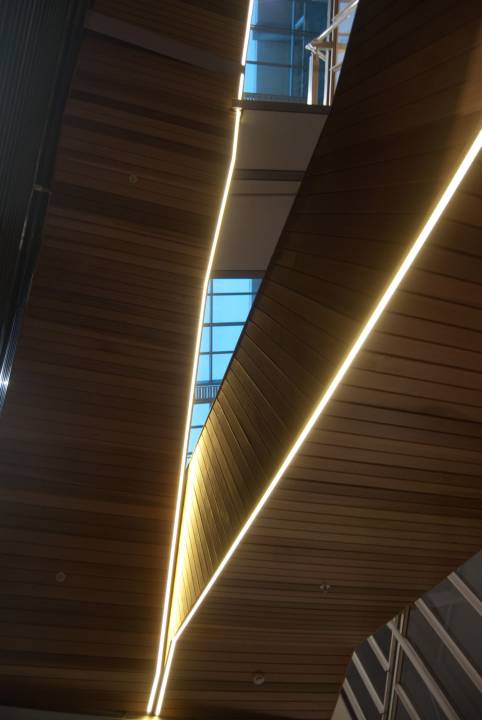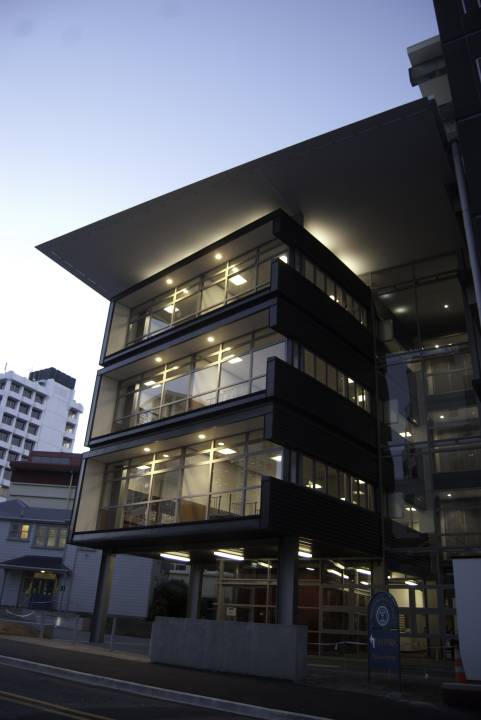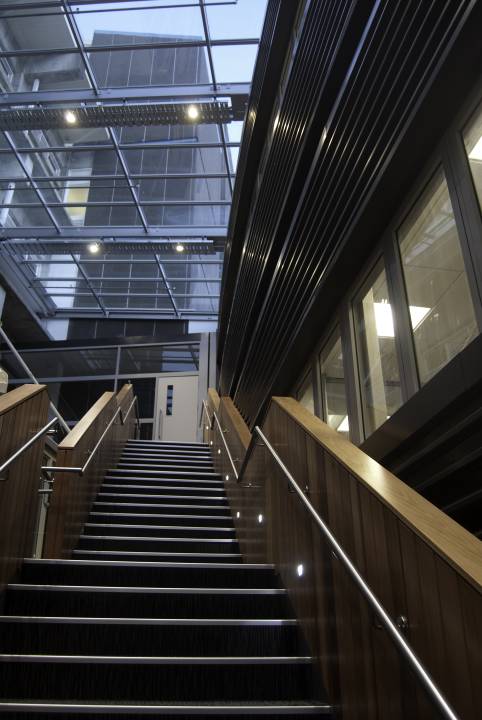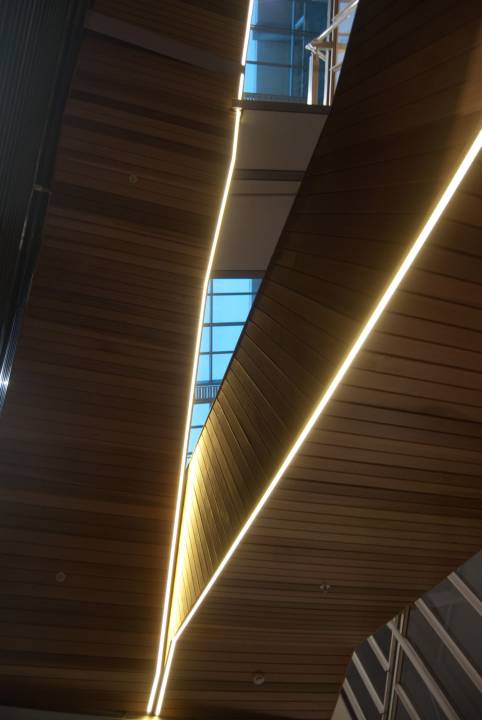 Wellington Girls' College is located on a significant corner block within the heart of the Thorndon CBD zone bounded by Murphy and Pipitea Streets. The existing Tower Block building and attached School Hall constructed in the 1970's front Pipitea Street and for many years had provided the front door to the campus. Over many years the school had expanded within the constraints of a limited site area through the addition of prefabs and new buildings. Spatial legibility had also been progressively compromised by historic campus expansion and adjoining commercial developments in Pipitea Street.

The design incorporates a new four storey building addition connecting the original Tower and Brook Blocks with insertion of a curved form to connect the acute angle between these two buildings. A new convex facade facing Murphy Street creates a civic edge, that together with the adjoining Brook Block defines a new campus forecourt on the Pipitea/Murphy Street corner. The extension is also elevated to create a new and highly visible entrance accessed via Murphy Street.

The new entrance opens into a "Learning Street" and atrium structure to provide a welcoming arrival space for students and visitors. The atrium vertically connects to new upper level learning spaces. Glass clad bridges connect the new building to the Tower Block and link with the rest of the campus.
entrance opens into a "Learning Street" and atrium structure to provide a welcoming arrival space for students and visitors